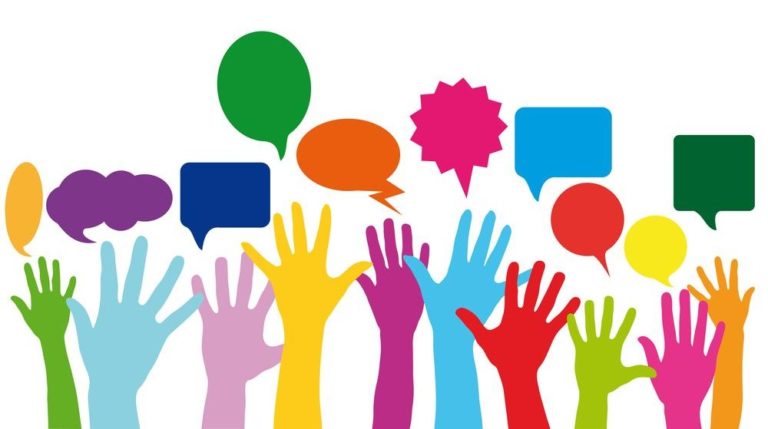 Youth professionals play an important role in drought management and polices since they bring new ideas and innovative ways to connect with people, as well, proposing the use of communication systems to help communities prepare for climate-related hazards.

GLOBAL INTEGRATED FLOOD AND DROUGHT MANAGEMENT COMPETITION FOR #YOUTH-LED PROJECTS
AWAKE focus on education and training on disaster preparedness for children (7-15 years old) and people with disabilities.
AWAKE helped to equip these special groups of people in Indonesia with the necessary knowledge on local hazards, from whirly winds to thunderstorms, rain to floods, as well as the proper skills on responding to the early warning spread. This project reached out 25 regular schools, three schools for children with special needs, and two housings for the blind in Biak and Jayapura and Papua.
YouthMappers is focus on mapping flood protection zones and evacuation routes to improve preparedness and response capabilities to flash floods in local communities.
YouthMappers project extended the data gathering process in Tanzania, especially to Ifakara town council and Morogo, by using the community gathered data to map flood protection zones and evacuation routes using GIS techniques. this project printed and published web maps of flood protection zones and evacuation routes, as well, shared it with key stakeholders (local government, academia, Non-governmental organizations).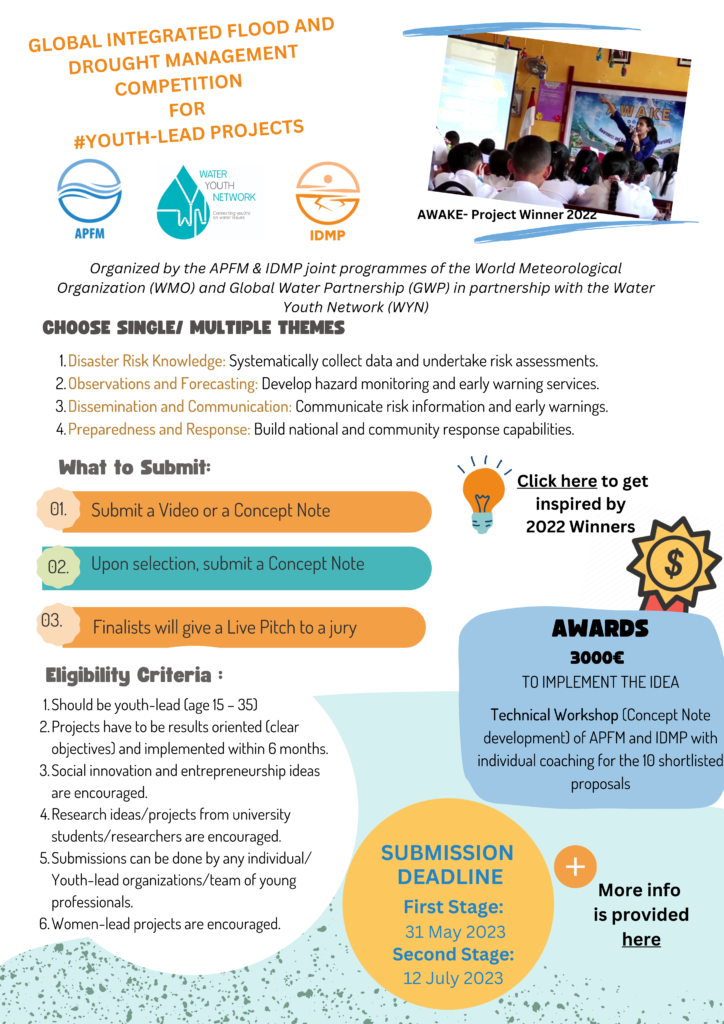 Globally, hydroclimatic extremes, especially flood and drought, are the most common disaster risk affecting all segments of the population, especially youth. While the latter represent more than half of the population, they are not often involved in disaster management policies.
So, how can we leverage youth leadership in Early Warning Systems for flood and drought resilience?
GLOBAL INTEGRATED FLOOD AND DROUGHT MANAGEMENT COMPETITION FOR YOUTH-LEAD PROJECTS 2023
This competition is organized by the Integrated Drought Management Programme and the Associated Programme on Flood Management, joint programmes of the World Meteorological Organization (WMO) and Global Water Partnership (GWP) in collaboration with the Water Youth Network (WYN).