APFM is supporting community-based flood management activities (CBFM), Impact based forecast and Risk Mapping activities in Cambodia and Lao PDR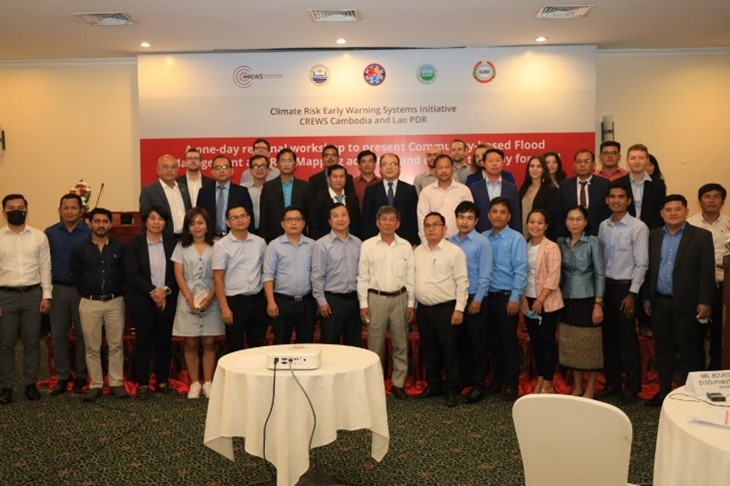 Under the framework of the CREWS Cambodia and Lao PDR initiative, community-based flood management, impact based flood forecasting and risk mapping activities are conducted in Cambodia and Lao PDR.
Funding: 3,500,000.00
Donor: Climate Risk Early Warning System
Project Partners: World Meteorological Organization (WMO), World Bank (WB), United Nations office for Disaster Risk Reduction (UNDRR)
The Associated Programme on Flood Management (APFM) Technical Support Unit together with the CIMA Research Foundation and Asian Disaster PreparednessCentre (ADPC) are working with representatives from National Meteorological and Hydrological Services (NMHSs), National Disaster Management Organizations (NDMOs), disaster sub-committees, international organizations, NGOs and other stakeholders of Cambodia and Lao PDR. 
The CBFM, Impact based flood forecasting and risk mapping activities will improve in-country response to multi-risk information and warnings through increased coordination between NMHSs and NDMOs move towards translating and communicating hydromet impact-based warnings to vulnerable communities and enable early action measures.