GLOBAL COMPETITION FOR YOUTH-LED PROJECTS ON FLOOD AND DROUGHTS-'PREPARING OUR HOME'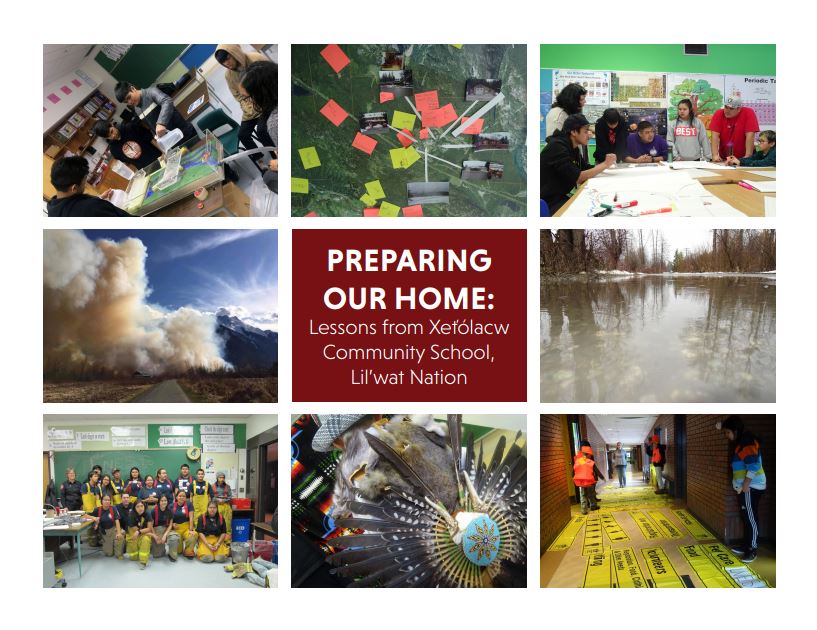 In an effort to engage more closely with youth to disseminate the IFM concept at the grass-root level, a competition was organized in 2016 and 2017 by the Water Youth Network in collaboration with APFM and IDMP.
 The winning project '
Preparing our Home
'
((Xetólacw Community School and International Susta ̓ inability Education Foundation – ISEF Canada) received
a small amount of direct financial support (3,000 € through a Letter of Undertaking to support their activities by APFM)  in 2017 to develop multiple grade school curriculum, creating intergenerational, multi-stakeholder opportunities to understand risk and develop context-specific youth-led and community implemented risk management and planning activities. Training activities focussing on understanding risk, developing flood and drought resilience strategies and developing emergency management plans and preparedness planning were carried out.
The 'Preparing our Home' project has been successfully completed by the Xetoclaw community school at the end of August 2018 and the final project brochure is prepared to highlight the activities implemented, participants involved, outputs and impacts of the activities to the stakeholders.