Flood Forecasting
&

Early Warning Systems
This infographic shows the various components needed to implement an end-to-end flood forecast, warning and response system, which must be linked in order to operate successfully. Click on the pulsing hotspots to learn more about each topic.
For detailed technical guidance on this topic, read Flood Forecasting and Early Warning from the Flood Management Tools Series.
To download a PDF version of this infographic, click here.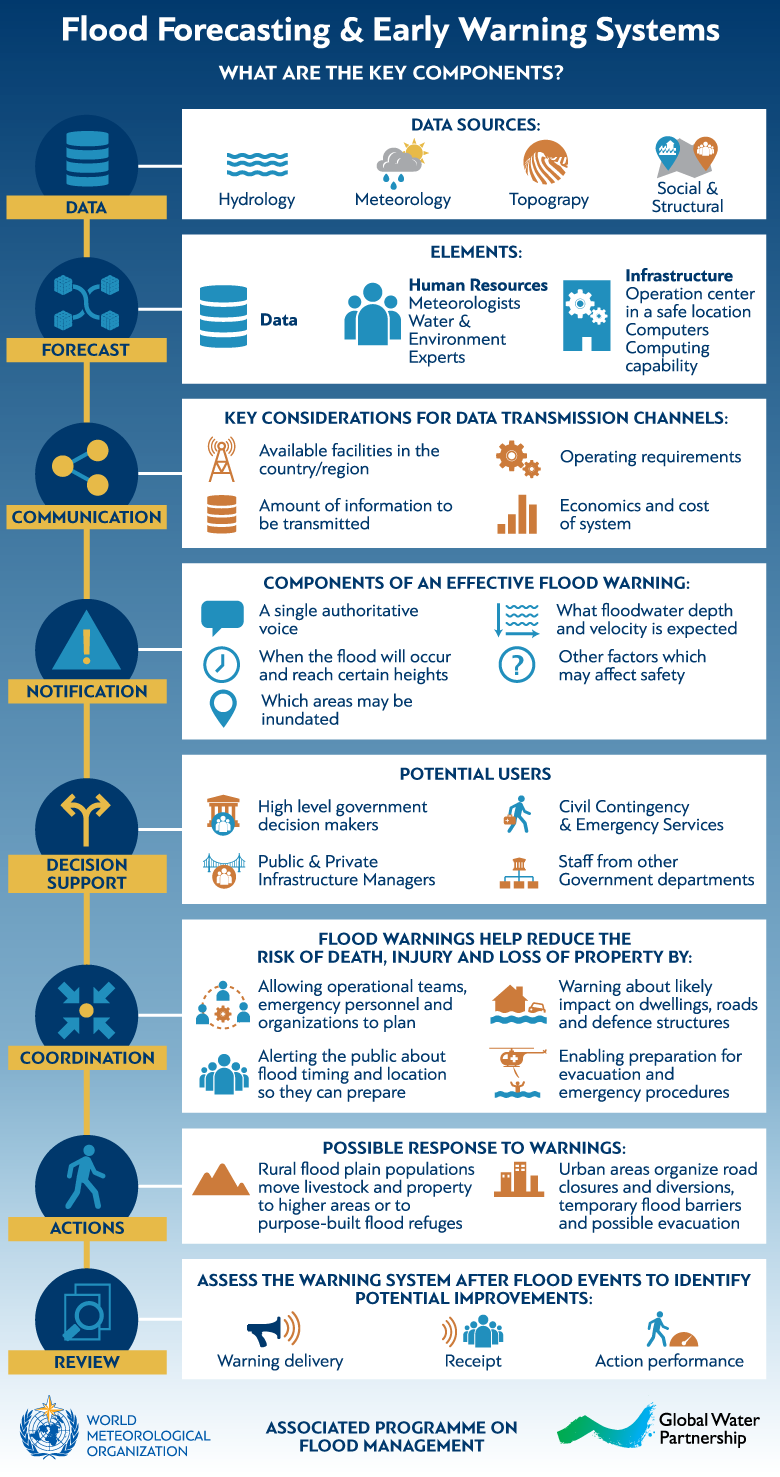 Did you find this infographic useful? Let us know in the comments below!