A variety of E-learning resources have emerged from joint developments, cooperation with our partners, recommendations and simply good-practices. The below list is an attempt to capture those offers available. If you feel some e-learning platforms should be added here, do not hesitate to contact us through the HelpDesk.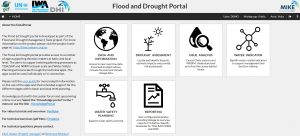 Flood and Drought Management Tools Project
The Flood & Drought portal provides access to a number of apps supporting decision makers at basin and local level. The aim is to support existing planning processes as TDA/SAP and Integrated Water Resource Management at basin scale, and Water Safety Planning at local scale through the technical apps. The apps could be used individually or in connection.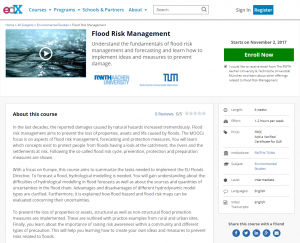 edX
Understand the fundamentals of flood risk management and forecasting and learn how to implement ideas and measures to prevent damage. In the last decades, the reported damages caused by natural hazards increased tremendously. Flood risk management aims to prevent the loss of properties, assets and life caused by floods. The MOOCs focus is on aspects of flood risk management, forecasting and protection measures. You will learn which concepts exist to protect people from floods having a look at the catchment, the rivers and the settlements at risk. Following the so-called flood risk cycle, prevention, protection and preparation measures are shown.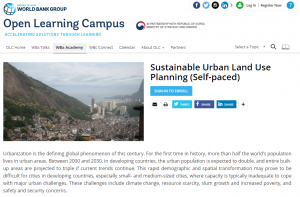 World Bank Open Learning Campus
This e-learning course aims to: ensure that participants have a functional and integrated understanding of the dynamics of urban land use; and demonstrate how to effectively utilize policies and planning instruments to manage urban growth and achieve sustainable, equitable and efficient development outcomes. This e-learning course includes tutor-guided discussions, exercises on strategies, programs and action plans, and self-administered tests.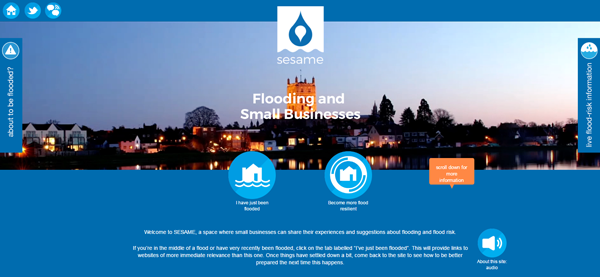 SESAME
SESAME is an online a space where small businesses can share their experiences and suggestions about flooding and flood risk. This tool was jointly developed by small businesses, universities and organisations responsible for managing flood risk locally and nationally.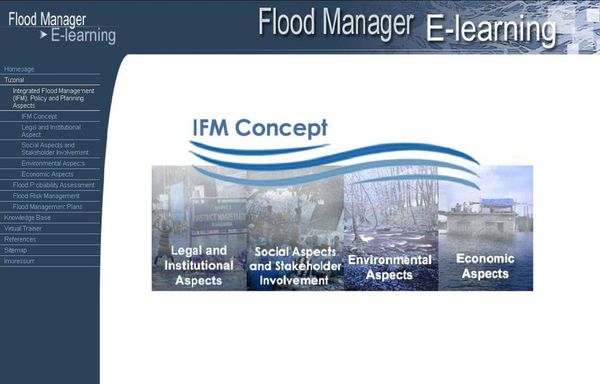 Technical University Hamburg-Harburg & APFM
E-learning platform on the concept of integrated flood management and flood risk management containing different modules, a knowledge base and a virtual trainer application.
FloReTo | Flood Resilience Portal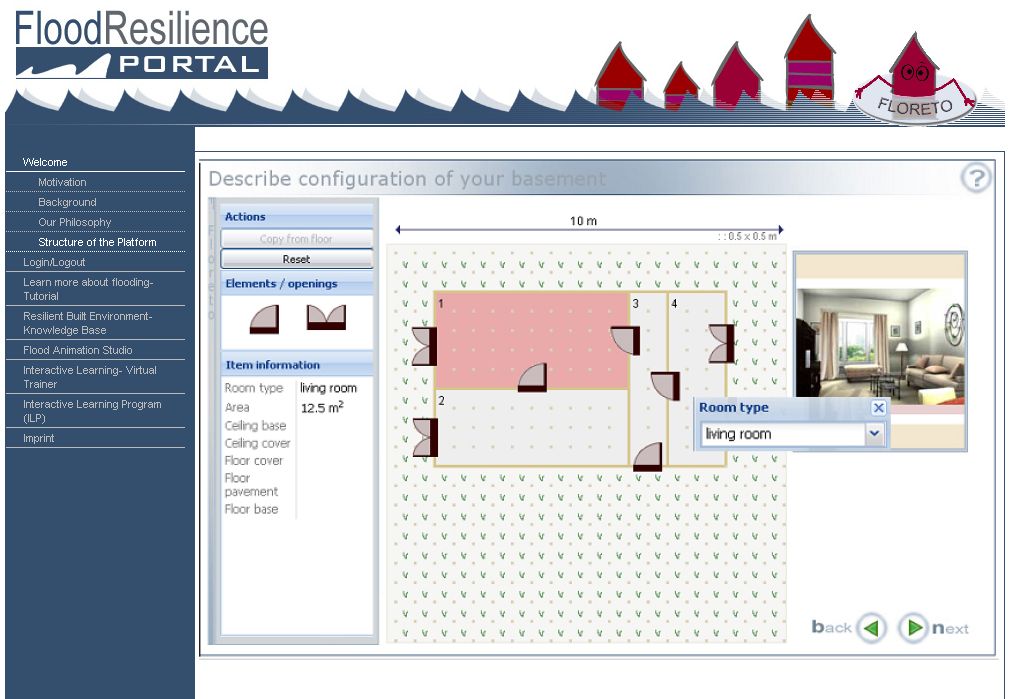 Institute of River and Coastal Engineering, Hamburg University of Technology
Active learning platform FloReTo providing knowledge on protecting individual built environment, risk awareness and capacity building and teaching how to participate in the decision making process on risk management and to behave adequately by means of interactive tools, workshops or dialogue. Learn about your own flood risk and what you can do about it.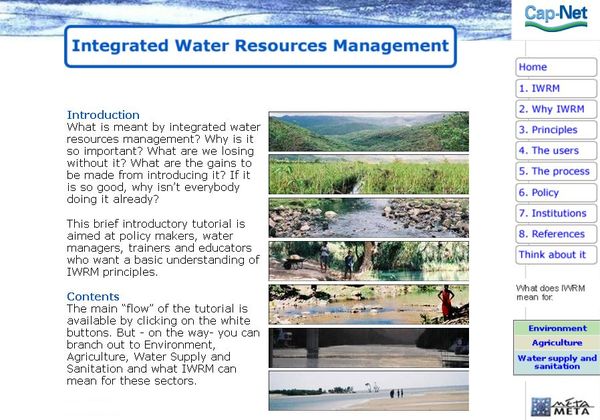 Cap-Net / UNDP  
Online training and introduction to the concept of Integrated Water Resources Management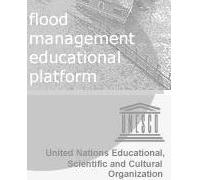 UNESCO Institute for Water Education
E-lectures, case studies and general information on flood management, serious games, and flood modelling. International Flood Management Initiatives, links to climate and disaster networks and databases, and international milestone projects related to floods.
(dead link)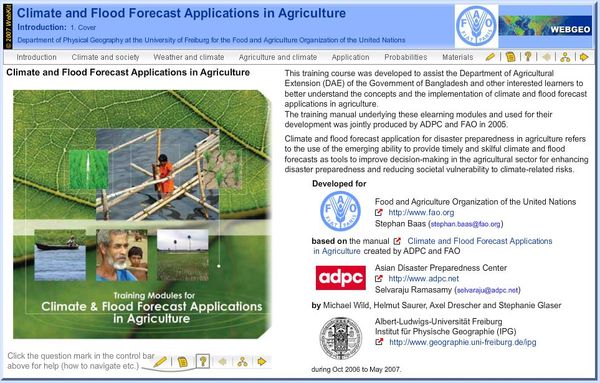 FAO & University of Freiburg, Germany
Interactive e-learning modules on climate adaptation for disaster preparedness and agriculture in general here
Climate and flood forecast applications in agriculture in Bangladesh here
Planning for community based adaptation to climate change in agriculture  here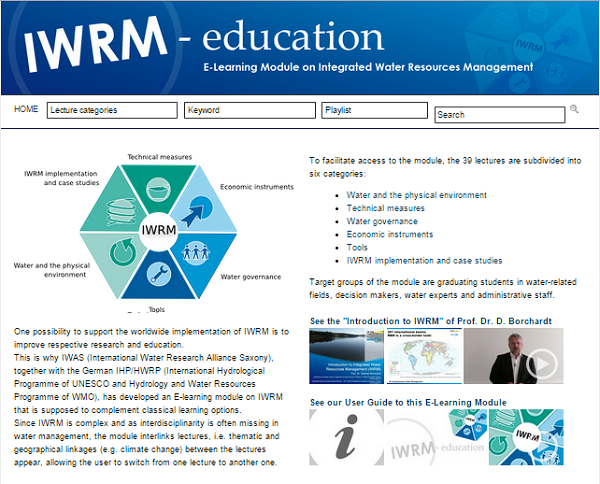 IWAS (International Water Research Alliance Saxony)
Developed with the Hydrology and Water Resources Programme of WMO and the German International Hydrological Programme of UNESCO, this E-learning module on Integrated Water Resources Management is meant to complement classical learning options. Since IWRM is complex and as interdisciplinarity is often missing in water management, the module interlinks lectures, i.e. thematic and geographical linkages (e.g. climate change) between the lectures appear, allowing the user to switch from one lecture to another one.